Hot Lead: Painting Difficult Colors (2 DVD Set)
Item Code: DSM-DVD02
If you enjoyed "How to Paint a Better Miniature" you'll get even more from Laszlo's second DVD!
In this new 4-hour 2 DVD set, he teaches you specific formulas to create spectacular, realistic blacks, whites, reds, and yellows on your minis. Along the way you'll also discover how to create realistic effects, like black leather and white cloth. Preview Disc 1 - Preview Disc 2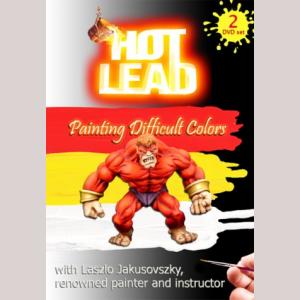 The miniatures are not pre-painted!
All items come in bare pewter metal.
Assembly required on some figures.
Some sets contain small parts.
Not suitable for children under 14 years of age.
29,99 €

Add to cart

In Stock:

(stock may drop shortly)